Pay per click, also known as PPC, is a type of online marketing which advertisers pay a fee each time someone clicks on their ad, regardless if a sale is made or not.
PPC marketing can be one of the most effective ways to grow your business. However with poor setup or poor ongoing management, you can end up spending a lot of money and just generating site visits with no conversions.
PPC campaigns are easy to set up but fairly difficult to get a good ROI (return on investment) if you're not experienced. There's a lot that goes into building an effective campaign. Researching and selecting the right keywords, organizing those keywords into campaigns and ad groups, and setting up landing pages optimized for conversions is just the foundation for an effective campaign structure.
How does PPC work?
When the web user searches a query that includes the keyword you've been bidding on, the PPC ad may be displayed above the search results or on other websites under "Sponsored Ads" or "Sponsored Links".
You set a budget and when someone clicks on your ad, you get charged per click until the pre-set budget runs out. PPC campaigns are auction-based, which means whoever places the highest bid on the same keyword, with the same quality score, will win the auction. The PPC rate can therefore change depending on the competition for that keyword. The cost of PPC can also differ depending on the industry and the geographical area.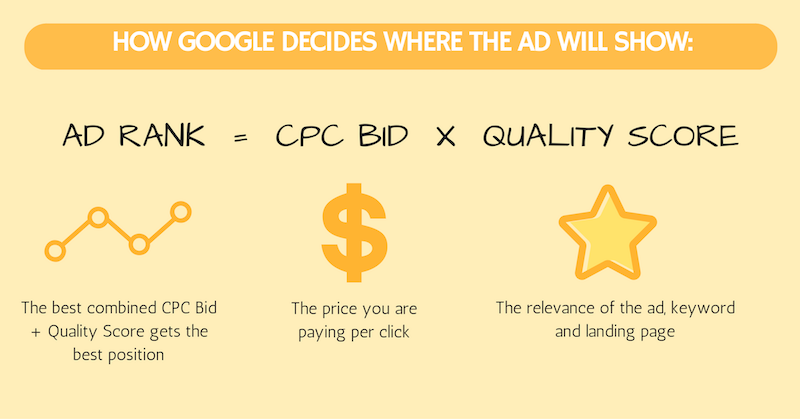 Why PPC is important to Digital Marketing
The reason PPC should be apart of your online marketing strategy is because:
It's a great way to reach potential customers quickly and in larger scales
It's one of the most profitable advertising and marketing channels
It helps brand your company while selling your products
It can reveal potential problems with your offers, promos or website
The purpose of using Pay Per Click is to make conversions in your sales. For example, when you're paying $1 for the click, you're hoping it will result in a $100 sale. Obviously, this won't happen with every single click but you can optimize your conversions to try and get as high an ROI and conversion rate as possible.
PPC can be challenging
PPC can become expensive very quickly and there is no guarantee of sales. To be successful in PPC it takes time, effort and knowledge. You likely will not see results in the first month. Even for experts, successful PPC results take time. There's a lot of testing that must be done to get high traffic, good ROI and low costs.
How to start a PPC campaign:
Keyword research
Ad creation
Landing page development
Account setup
Tracking installation and testing
Campaign launch
Monitor performance
Campaign assessment
Analysis and feedback
For some businesses, PPC advertising maybe all they need. For others, it's only one part of their overall marketing strategy. Pay Per Click advertising can be a very powerful and cost-effective tool to grow your business and increase your sales when done by an expert.
Do you need help with your PPC advertising? Contact Zardness today!